Birthday Flowers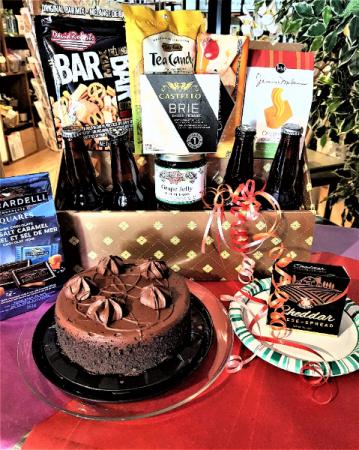 HAPPY BIRTHDAY BASKET
When you can't be there to celebrate.
4 beers, savory nuts & such mix, crackers, Brie and Cheddar spreadable cheeses, local jam, cheese straws, wine jelly candy, a bag of decadent chocolates, and a mouth-watering 6" birthday cake. Must be 18 or over. 2 days notice is required for this basket. ***Please note that some items seen in the picture may be different depending on availability ***
Shown at $145.00
HAPPY BIRTHDAY BASKET
WHEN YOU CAN'T BE THERE TO CELEBRATE.
4 beers, savory nuts & such mix, crackers, Brie and Cheddar spreadable cheeses, local jam, cheese straws, wine jelly candy, a bag of decadent chocolates, and a mouth-watering 6" birthday cake. Must be 18 or over. 2 days notice is required for this basket. ***Please note that some items seen in the picture may be different depending on availability ***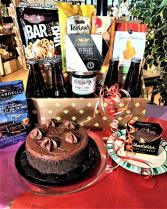 $145.00
Shown at $145.00
Shown at $145.00

HAPPY BIRTHDAY BASKET

WHEN YOU CAN'T BE THERE TO CELEBRATE.

4 beers, savory nuts & such mix, crackers, Brie and Cheddar spreadable cheeses, local jam, cheese straws, wine jelly candy, a bag of decadent chocolates, and a mouth-watering 6" birthday cake. Must be 18 or over. 2 days notice is required for this basket. ***Please note that some items seen in the picture may be different depending on availability ***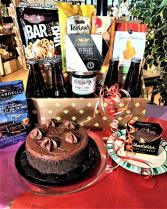 $145.00
Shown at $145.00
Happy Birthday can be expressed with the many gifts from Twisted Willow in Halifax, NS. Looking for a unique birthday gift basket or a floral arrangement for that special person? Our experience staff will be eiger to guide you through our large selection. Out of town and can't be there? Don't let that stop you from wishing someone "Happy Birthday", "I love you", " Thinking of you" or simply to say "Wish I was there"....... we've got you covered. Order online or give us a call today at 902 - 422 LOVE (5683) **** Please note that some of the flowers depicted on our website may not be available at this time however we will do our best to maintain the same feel of the arrangement chosen ****