Prom Flowers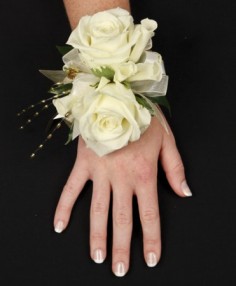 Prom is a big deal to any teenager. Perfect makeup, dress, shoes --- but what about flowers? Prom corsages must be perfect as well!And what about the boutonnieres, they also are importantl. PLEASE ALLOW A WEEK'S NOTICE FOR CORSAGES AND OR BOUTONNIERES.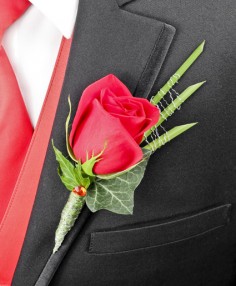 Twisted Willow can help you select the perfect flower boutonniere when choosing one for prom. From the classic rose, to something completely custom, we can do it all. Simply shop online, give us a call or stop by our store in Halifax for personal assistance in choosing your boutonniere.
From time to time we will not be able to duplicate the corsages and boutonnieres as shown in the pictures. Some of the material may have changed or discontinued and certain flowers not available at the time of purchase. However, rest assure we will do our best to maintain the same look. If you have any concern or questions please call Twisted Willow 902 422 5683.